EU & China Food Contact Materials Regulation
2021-11-17 14:00:00 (GMT+8)
Online
Ticket Price
No charge
¥ [[ticket.rmb]]
€ [[ticket.eur]]
$ [[ticket.usd]]
[[ticket.title]]
[[langTag=='cn'?'报名时限':'Registration time limit']]:[[selected.bookStart]] ~ [[selected.bookEnd]] [[selected.title]]-[[langTag=='cn'?'说明':'Explanation']]:[[selected.remark]]
Introduction
Speaker
Program And Registration
Registration Fee
System Requirements
Hosts
Contact Us
Introduction
---
Intending to help companies have a better understanding of the food contact material compliance, CIRS held a webinar with Chemsafe to help the enterprises have a better understanding on the EU and China food contact materials regulations.
Speaker
---
Ran Liu , CIRS Europe Food Regulatory Consultant
Ms. Ran Liu graduated from University College Dublin with a MEngSc degree, majoring in Food Engineering. She has an extensive background in food ingredients, regulations, and process engineering. After joining the CIRS Group, she focuses on the food, health food, and Foods for Special Medical Purpose (FSMP). She currently works for CIRS Europe and responsible for providing food regulatory technical support for the European food and food-related companies.
Camilla Conto , Chemsafe Food and Feed Consultant
Camilla graduated in Medicinal Chemistry at the University of Turin. As a licensed pharmacist, she left temporary Italy to proceed with her studies in the United Kingdom. In 2019, she got a Master in Food Safety and Quality Management at the University of Greenwich (London). Her interest in the regulatory sector brought her back to Italy, where she has the chance to merge her scientific competence with the regulatory world at Chemsafe. In Chemsafe, she has been working, since 2019, in the Food/Feed Business Unit, where she deals with Novel Foods regulation, food supplements and ingredients as well as Food Contact Materials, mostly plastic materials.
Program And Registration
---
Language

Date

Time (Irish Time GMT+1)

Speaker

Registration

English

17 Nov. 2021

14:00–15:00

Camilla Conto

Ran Liu
Note: You will receive emails with a link 1 day and 1 hour before the webinar starts. By clicking that link, you shall be able to join our webinar automatically. Please note that space is strictly limited to a maximum of 500 attendees.
EU section

This webinar will show how the FCM area is organized in EU, starting from the main Regulations going down to Plastics.
Food contact material regulation in the context of the Food regulation framework in Europe

Regulation (EC) No. 1935/2004 on food contact materials

Armonized and non-armonized regulations in Europe

Regulation n. 10/2011 on plastic materials

Declaration of compliance for plastics materials: requirements
China Section
This webinar will give companies valuable and up to date information on the complex regulations governing food contact materials (FCMs) in China.
Introduce what is considered a food contact material in China?
Food contact material regulatory system in China

Latest standards under revision

Food contact material compliance processing in China

Introduction of the positive list

GB 9685 Standard for the use of additives in FCMs and articles

GB 4806.1-2016 General safety requirements on FCM's and articles

The process of issuing the declaration of compliance (DoC) document
Hosts
---
Chemsafe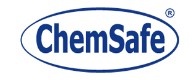 Chemical Inspection & Regulation Service (CIRS)

Contact Us
---
Chemical Inspection & Regulation Service (CIRS)
Addr: CIRS, Regus Harcourt Centre, Dublin, Ireland, D02 HW77
TEL: +353 87 297 2618
Email: service@cirs-group.com